TALES OF DELICIOUSNESS DEGUSTATION LUNCH
New to Cheesefest in 2023 was our  "Tales of Deliciousness".
A magical culinary journey featuring the expertise of Chef Tom Tilbury and the insights of Katie Spain in the world of food and wine.
Attendees savoured delicious dishes and learned about the fascinating stories behind the flavours as Katie interviews the Chef and the Winemakers.
**Your ticket to 'Tales of Deliciousness' Includes free entry to CheeseFest**
View the Menu
BRAND SA TOASTIE BAR
And the winner is....
This year, The Brand SA Toastie was crowned as "The Buzz'!!
Two slices of Skala Bread with a generous chunk of Woodside Cheese Wrights Triple Cream Brie, spread evenly with Beerenberg Caramelised onion and lashings of Queens Cut Honey...
YUM!!!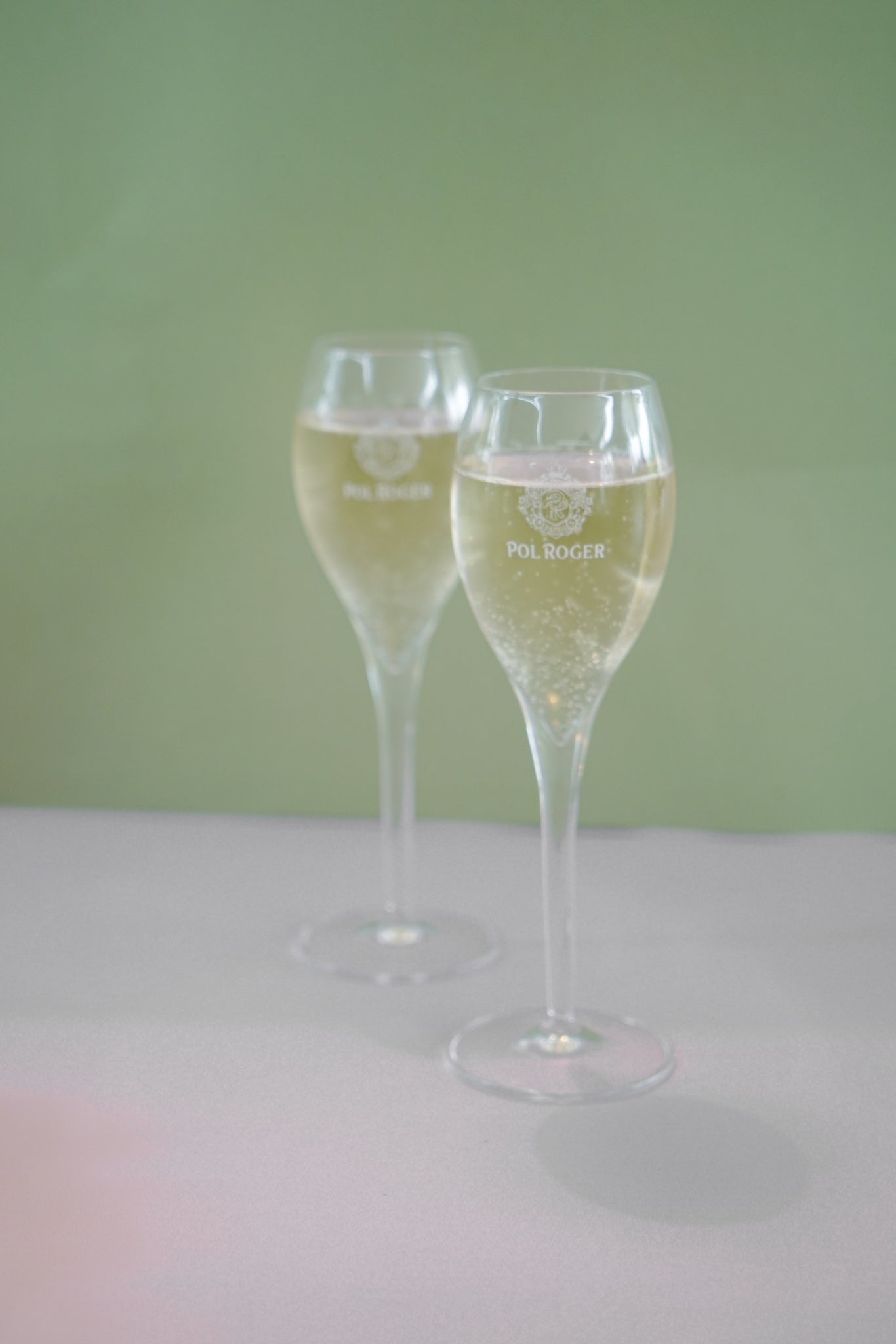 Brand SA Regions Bar
New this year the SA Regions bar presented by Brand SA x CheeseFest will featured a carefully selected beverage from each of our 12 regions in South Australia. Showing off the diversity and quality of our beverage industry. This year the bar included:
Seppeltsfield (Shiraz), Kangaroo Island Brewery (Beer), Watsacowie Brewing Co (Vodka Seltzers) and Flinders Food Co (Native Sodas) among the many iconic and emerging South Australian companies featured at the new bar.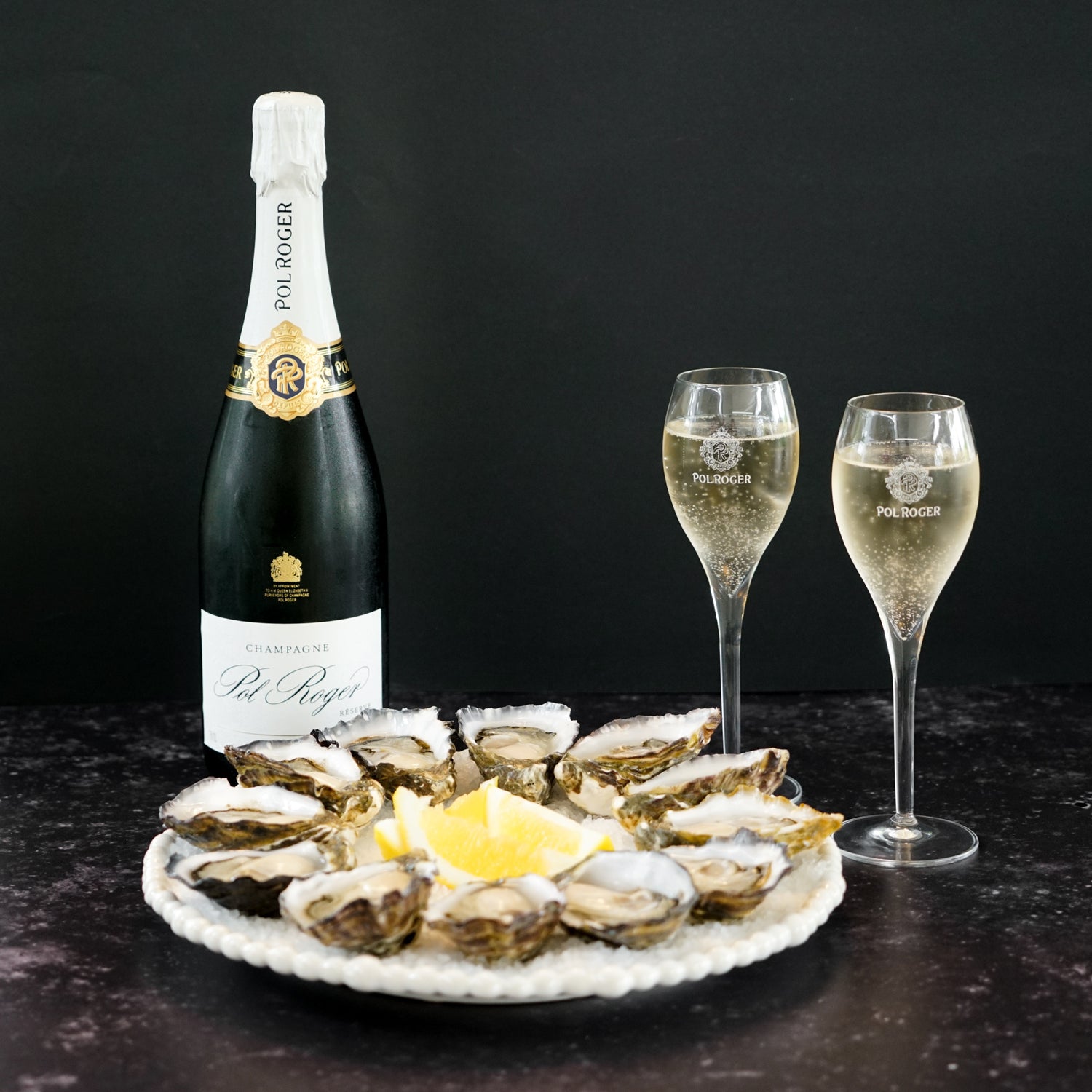 BUBBLES & BARNACLES BAR
Pop-up: but make it luxurious.. CheeseFest supports the recovery and return of the South Australian Oyster Industry with our exclusive Champagne, Sparklingand Oyster Bar. Sample South Australia's finest oysters presented by Tim from Franklin Harbour Oysters and pop a Pol in your glass as we serve our favourite French Champagne Pol Roger – Oysters + Champagne no brainer, right?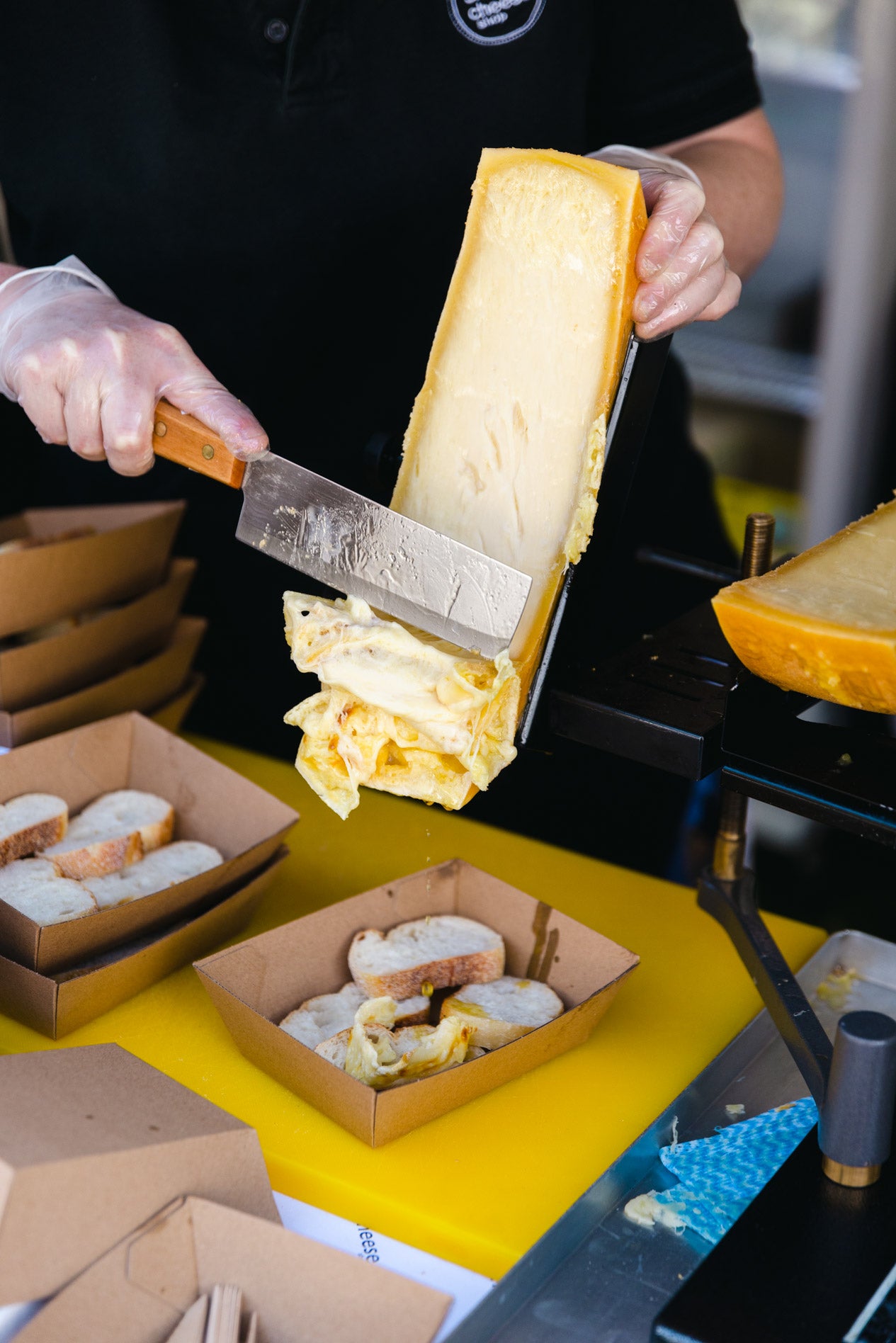 AFRICOLA CANTEEN RACLETTE BAR
The crowd favourite Swiss melted cheese dish is the primo example of Comfort Food. Chef, Author and Food celebrity Duncan Welgemoed is putting a twist to this deliciousness we all love! If you want to find out more and taste this gooey cheese treat visit Africola's Canteen at CheeseFest ….we guarantee you will not be sorry.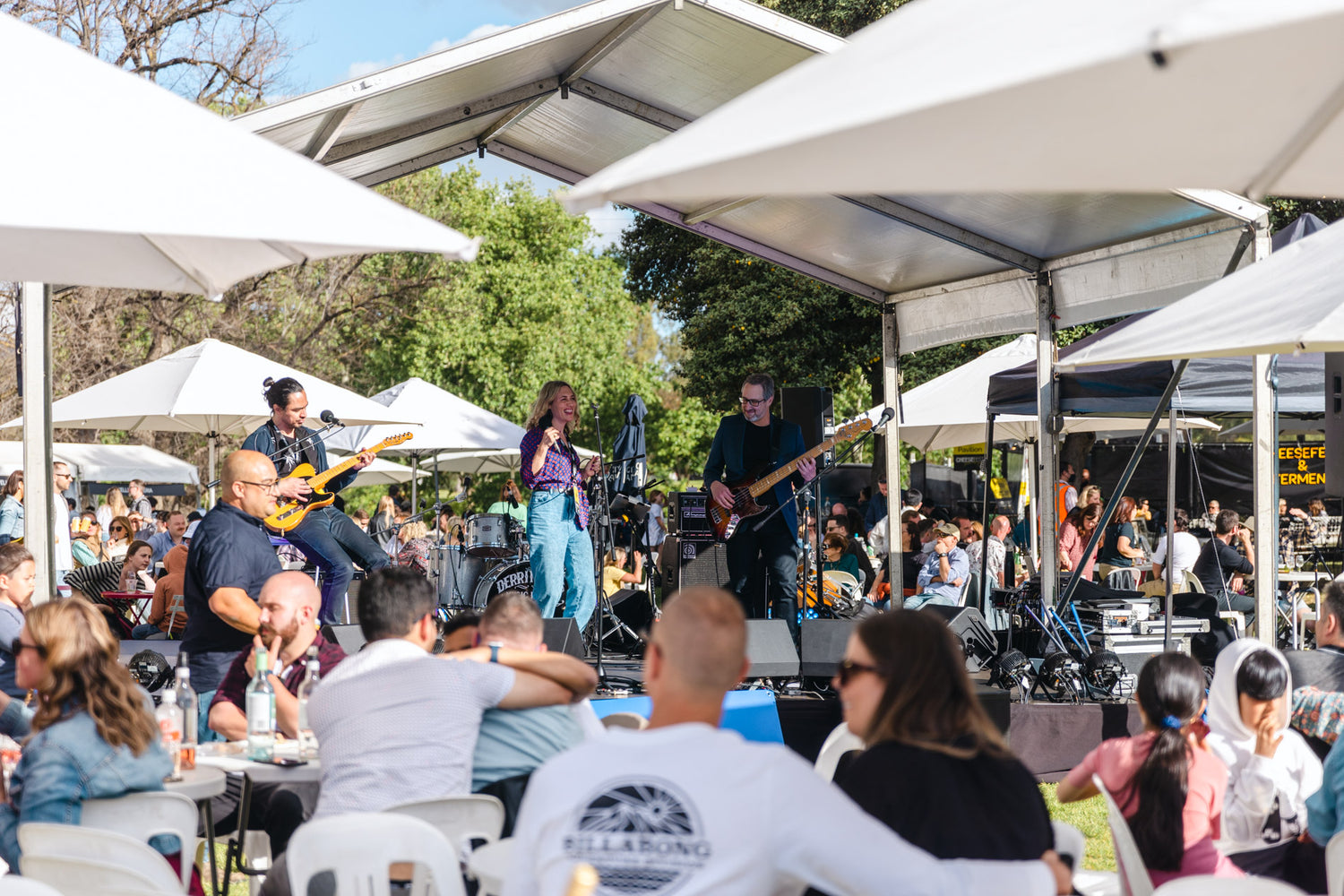 MAIN STAGE: MUSIC
Back by popular demand, the CheeseFest live music program returns for its second year. Featuring some of South Australia's hottest artists, our Music Program completes the sensory experience for attendees. This year the stage will feature world-class original South Australian artists from the pop, jazz, folk and roots genres.
Subscribe to our mailing list
If you want to get first bite at the curds, we suggest subscribing to our mailing list!
Got Questions? Talk curdy to us